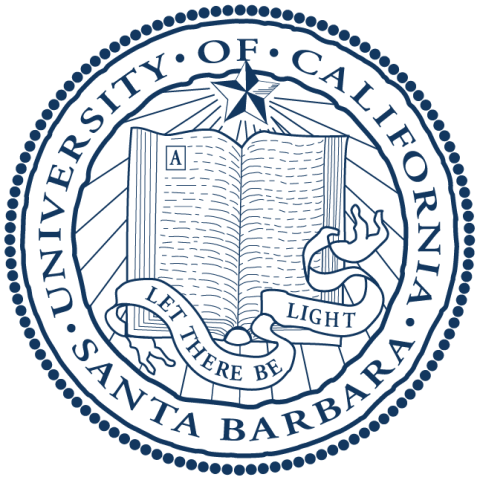 March 18, 2016
TO: Campus IT Leaders
FR: Matthew Hall, Associate Vice Chancellor for Information Technology and Chief Information Officer
RE: Another Fantastic Friday!
When I arrived on campus in October 2015, the EVC and I agreed to a multi-stage process by which I come to understand the UCSB community, and then we thoughtfully assess the types of changes needed within our information technology culture and environment.
I spent October, November, December, and January getting to know as many different people and organizations on campus as time permitted. David Marshall called this "the listening tour." I thoroughly enjoyed meeting so many fascinating and amazing people on campus. UCSB is very fortunate to possess such a wonderful community. This tour established an important historical and social context for me. Equipped with this learning, I turned my focus to campus operations and governance.
Two major topics are currently occupying my time and attention:
Assessment of ETS
Refinement and reconstitution of the IT Board/IT Council dialog
Assessment of ETS
From the end of January to the end of April, I am examining the people, process, technology, and culture of the ETS organization. Our UCSB goal for the ETS team is to offer shared iT services that are so compelling that people want to subscribe to them. Paul Weakliem, in one of our recent research IT meetings, said (and I am paraphrasing, Paul!) the best thing that could emerge from ETS is to save him several hours a month through the use of these shared services. Our goal is to position ETS in a way that allows this to happen for as many of our community members as possible. If you have any observations to help inform this assessment, please send them directly to me.
We have several personnel assisting me with data collection and analysis around ETS. Most importantly, we've initiated a planning process that will be consistent with new and renewed modes of governance on campus. Many of you will be invited to observe, critique, and offer insight into the planning process as it evolves in the coming months.
Items that reduce high risk to the reliability, availability, serviceability, and security (RASS) of our environment(s) take priority.
My former boss (Dr. William Stead, Associate Vice Chancellor for Health Affairs and Chief Strategy Officer at Vanderbilt University Medical Center) constructed a simple mental model for project and operational prioritization:
Required (maintain current service, without it we will go down and not come back up)
Urgent (capacity or redundancy, without it we go down more often than we like or stay down longer than we like)
Enhancement (New function or capacity to achieve a ROI)
Doug Drury is responsible for facilitating the ETS planning process. If you are interested in gaining access to the plan, its objectives, or engaging in the discussion, please feel free to contact Doug directly. So far, the team has identified over 654 activities that, in their collective professional judgment, require attention. Obviously, we can't begin to digest all those, so we have to turn next to triage and the things that yield the highest return on our effort.
Revisiting the IT Council and IT Board Process
Over last six weeks, the EVC, VCs, Chair of the Academic Senate, and other members of the IT Board (ITB) have been diligently working through both the mechanical and philosophical issues surrounding security, operations, and projects at UCSB. We have a final draft of the process that has been deeply edited by the ITB. This document details a new process and scope.
Once we ratify the final version, we will share this information with you and starting the nomination process for the IT Council (ITC). The major changes are the scope of the ITC: Security, Operations, and Projects that have community-wide impact, in addition to more technical representation.
Stay tuned, as we are very close to specific communications around this topic.
Research Community
In the February 12, 2016 meeting of our Research IT community, one of the major pain points we identified was access to software that might be appropriate for UCSB site licensing. Jeff Oakes, by way of example of the ever-popular MATLAB, stated that 59 of 62 Association of American University (AAU) institutions site-license MATLAB - UCSB does not. I don't think we are definitively saying that MATLAB site licenses yield continuation on the list, but it might be an indicator of practice across major research insitutions.
Tim Cheng is leaving us in April, and Tim Sherwood will be stepping into this important role as Associate Vice Chancellor for Research. Take a moment to wish Professor Cheng well, and welcome Professor Sherwood to his new role.
UC IT is Hosting a Town Hall Meeting on March 21
Everyone is invited to join the upcoming UC IT Town Hall either in-person or via webstream! UCR's Mike Pazzani will discuss the research cyber infrastructure, Mark Cianca will provide an update on UCPath, and a few of the participants in the IT Leadership, Innovation and Collaboration Program will talk about their experience. You may view the latest post at cio.ucop.edu.
Final Note
One question that arose regarding the membership of this list: How did I create it? I took my imperfect understanding and asked that the list be assembled. We missed several people. For example, Jeff Oakes from Engineering identified himself and several colleagues as people who should be on the list. The intent is not to form another CSF, but a list targeting campus IT leadership. If you know someone that should be on this list, let me know.
I hope everyone has a glorious weekend!
Matthew Hall
Associate Vice Chancellor and Chief Information Officer
Cyber-Risk Responsible Executive
4101 SAASB
University of California, Santa Barbara
Santa Barbara, CA 93106-3020
(805) 729-7504 (m)
(615) 497-1082 (m)